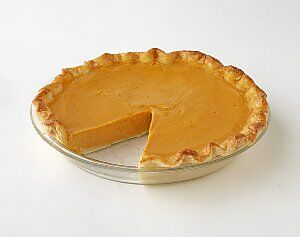 Not only are yams delicious and
low glycemic
, but some fertility experts claim that high yam consumption may be the reason why Igbo-Ora, a small farming community in Nigeria, has about five times the average incidence of twins. It is suspected that the phytoestrogens in yams cause multiple eggs to be released at a ovulation, creating a culture where families with multiple sets of twins are not unusual.
Yields: 1 medium sized pie
Cooking time: 30-40 minutes
1 ½ cup yams, cooked, peeled and pureed (approximately 4)
½ cup agave nectar
3 tablespoons molasses
½ cup almond, hemp, rice or goat milk
½ teaspoon vanilla
1 teaspoon cinnamon
1 teaspoon ground ginger
¼ teaspoon ground cloves
Combine yam puree with agave nectar, molasses and milk alternative. Fold in vanilla and spices. Pour into pie shell and bake at 375 degrees for 30-40 minutes.
Pie Shell
Yields: 1 pie shell
Cooking time: 10 minutes
2 cups brown rice flour
1 cup tapioca flour
½ cup olive oil
4 tablespoons cold water
¼ teaspoon sea salt
Combine dry ingredients with oil. Add water, creating crumbly texture. Press into pie shell and poke holes with fork. Bake for 10 minutes at 375 degrees before adding filling.
Source: Cooking for Fertility: Foods to Nourish Your Fertile Soul