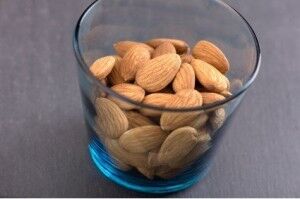 If you are considering eliminating dairy from your diet, it's important to find some great milk alternatives for your favorite dishes. Nut milks are delicious, easy to make at home and packed with protein and vitamins. All you need is a few basic ingredients and a blender. Enjoy almond or hemp milk frothed in tea, poured over oatmeal or blended into the fertility berry smoothie. You can also experiment with other nuts using similar proportions.
Almond or Hemp milk
1 cup almonds or chia seeds, pre-soaked overnight
3 cups purified water
1 tablespoon of agave (optional)
1 teaspoon vanilla (optional)
Blend pre-soaked almonds or chia seeds with water. Strain to remove pulp and put back into the blender. Add sweeteners if desired. Yields 2½ to 3 cups.
Source: Cooking for Fertility: Recipes for the Fertile Soul