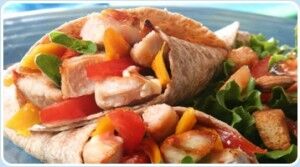 Choosing low-glycemic foods is good for your mood, your waistline, managing diabetes and preventing gestational diabetes. How does the glycemic index work? Foods are rated from 1-100 based on how they effect your blood sugar levels when consumed. Carbohydrates that break down easily during digestion have a high rating and are best avoided or paired with a protein to curb the effect on your blood sugar levels. When you eat a high-glycemic foods, you may notice you are instantly hungry shortly after. Some studies show that people who eat high-glycemic meals or snacks tend to consume 70% more at their next meal. Familiarize yourself with the various low-glycemic foods and avoid high glycemic foods where possible.
Low Glycemic Index
Breads:
Whole Grain wheat or Rye Pita Bread, Cracked or Sprouted Whole wheat
Cereals:
Compact noodle-like high bran cereals (All-Bran, Fiber One) Coarse Oatmeal, Porridge, Coarse Whole Grain (Kashi) Cereal mixed with Psyllium (Fiberwise)
Pasta, Grains and Starchy Vegetables:
Pasta, Barley, Bulgur, Buckwheat (kasha) Couscous, Kidney Beans dry, Lentils, Black-eyed peas, Chick-peas Kidney beans, Lima beans, Peas, Sweet Potato, Yam, Most Vegetables.
Milk Products:
Skim, 1%, cottage cheese, (lowfat or regular), Buttermilk, Low-fat plain yogurt, Low-fat fruited yogurt, Low-fat frozen yogurt (artificial sweetener)
Fruit:
Most fruit and natural fruit juices, including apple, berries, cantaloupe, grapefruit, honeydew, oranges, pears, grapes, peaches, applesauce, (Cherries, plums and grapefruit lowest).
Meats:
Shellfish, "white" fish (cod, flounder, trout, tuna in water), Chicken, turkey, cornish hen, venison (white meat no skin), Egg substitutes (cholesterol free) cottage cheese
High-glycemic index
Breads:
White bread, most commercial whole wheat breads, English muffins, bagel, French bread, most commercial matzoh
Cereals:
Corn flakes, puffed rice, puffed wheat, flaked cereals, instant "Quick" or pre-cooked cereals. Oatbran, rolled oats. Shredded wheat, Muesli.'
Pasta, Grains and Starchy Vegetables:
Instant rice, Brown rice, instant precooked grains, Baked potato, micro-waved potato, instant potato, Winter squash (acorn, butternut), carrots, parsnips.
Milk Products:
Whole milk, ice milk, ice cream, Yogurt sweetened with sugar, Low-fat frozen desserts with sugar added, Low-fat and regular frozen yogurt with sugar added. Tofu ice cream.
Fruit:
Pineapple, raisins, watermelon, fruit juices sweetened with sugar.
Meats:
Most cuts of beef, pork, lamb, hot dogs (including "low-fat' versions) cheese, luncheon meats, peanut butter.