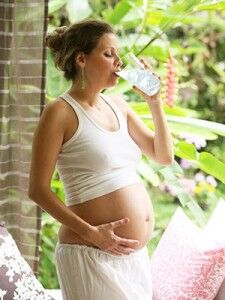 Summer is a time of pleasure: colorful meals, bright sunny days and laughter with friends and family. To attune yourself with the energies of this season consider ways to can expand and grow, while rising with the sun and taking advantage of this very creative time.
In Chinese Medicine, summer is associated with the element of fire and the color red; a time of creativity and outward expression. Summer is the perfect time to nourish your heart by balancing your body and mind and soaking up Vitamin D from its best source: the sun. Hot summer days and too much activity can also lend to feeling scattered and burnt out. To find balance this summer, be sure to make time for yourself and include harmonious heart actions like the following:
Use hot spices
Though this might sound counter-intuitive the delicate spices of Indian food actually help our bodies regulate to a comfortable temperature. On especially hot days include spices like ginger, black pepper, chili peppers and cayenne.
Choose cooling foods
Eating foods with a high water content that are energetically cooling is a great way to beat the heat. When planning meals consider cucumbers, watermelon, citrus fruits and leafy greens as a staple. Eat more raw foods and cook your food lightly with techniques like grilling.
Drink hot tea and lots of room temperature water
Hot tea is believed to open the pores and allow the overheated feeling to exit your body. If the thought of hot tea makes you sweat, just focus on drinking extra room temperature water (ice cold and cold water will slow your digestion). The rule of thumb is to drink at least half your body weight in ounces.
Swim in the ocean
On the hottest of days, exercising outdoors can be a challenge. If you are lucky enough to be near an ocean or a salt water pool, take advantage of the healing benefits of salt water that replenish our adrenals, kidneys and reproductive organs, while gently detoxifying and refreshing.
Meditate and Unwind
With the extra hours of sunlight and busy schedule, summer is one of the easiest times of year to get burned out. To avoid feeling scattered, take some time each day to be alone, whether you are meditating, breathing, reading or walking- this practice will help you to stay grounded and keep your energy reserves full.