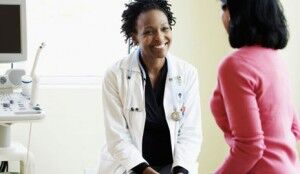 Preconception care is the ultimate in preventative health care, as growing evidence indicates that the maternal health during preconception and pregnancy largely determines the health of the future child and adult. The health of the male partner is just as vital. Sperm health and adequate numbers are crucial for successful pregnancies, and that smoking, alcohol, poor diet and other lifestyle factors adversely affect sperm quality.
Healthy people make healthy babies! A preconception plan enables you to identify areas in your health and lifestyle that could improve your own health and therefore the health of your child. Preconception care involves learning and understanding the natural signs of fertility and preparing your body to sustain a new life within. It may also involve treating any hormonal imbalances and preventing miscarriage, detoxification, diet and nutritional advice, lifestyle changes and stress management.
Preconception care is for couples who wish to give their child the best start in life. It can also benefit couples who have a history of infertility or miscarriage. It can be of great benefit couples who are wishing to improve their chances of a healthy pregnancy through IVF.
Naturopathic doctors are highly trained in preventative medicine and many specialize in preconception care. To find a naturopathic doctor visit – www.naturopathic.org