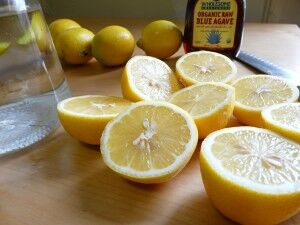 This is a perfect beverage for a hot summer day. Lemons cleanse the liver of toxins and provide a high dose of vitamin C. The antioxidant vitamin C is believed to improve sperm quality and supports the ovulation process. Drink a cup of hot water with lemon first thing in the morning to clear the palate and aid digestion.
Serves 2
2 cups water
¼ cup fresh squeezed lemon or lime
1 tablespoon agave nectar
Add fresh squeezed juice of lemons or limes to water. Sweeten with agave nectar. Serve with fresh lemon or lime slices.
Source: Cooking for Fertility: Foods to Nourish Your Fertile Soul
Photo by Lili