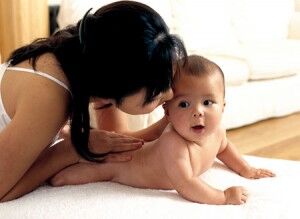 When my mother-in-law had her baby she stayed in the hospital for 8-10 days after giving birth. During that time she received coaching and training on taking care of herself and the baby.
What's changed since then? Now a new mom is discharged from the hospital after 24-48 hours. If they are at a birthing center it could be as little as four hours after birth.
New moms and dads arrive home and think, "Whoa! Wait a minute! What the heck do I do now? There's another person here I need to take care of." They experience exhaustion, sleep deprivation and wonder if there's a better way.
When you get on an airplane one of the first things they tell you is that if pressure drops, put your oxygen mask on first before helping others. New parents need to heed this advice. Take care of yourselves so you can take care of your baby.
This is where a postpartum doula can be a big help. She should ask, "What does this family need to make it work well with the new addition?"
It could be taking care of the baby while mom sleeps, helping with laundry, breastfeeding or meals; teaching newborn care, giving sage advice, or just listening to the new parents' concerns.
One of the things that makes doulas unique is we are non-judgmental. We don't have the emotional and family ties that can become baggage. As often there is not family around to help the doula fill that role.
As we say in the doula world, we "Mother the mother!"
To find out about my services, please visit my website at www.janmartinka.com.