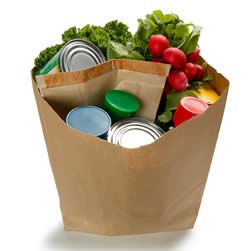 So many of us are on the go and need ideas for simple, fast and nutritious meals. Many of my New York clients laugh as they tell me, to them recipe is a "bad" word. So I've learned to put together lists of foods that can just as easily be easily thrown together, ordered at a restaurant or delivered to your door by a fabulously healthy online food grocer. Hopefully you'll find some delicious options and don't forget to snack in between meals to keep you going!
Breakfast
Hot Cereal: Oatmeal, Quinoa or Brown Rice Cereal (Topping suggestions: flaxseed, walnuts, dark berries and a dollop of apple sauce)
Egg burrito (Scrambled eggs, Spelt tortilla, Avocado, Salsa)
Poached eggs on sprouted grain toast (use avocado instead of butter)
Soup (Miso, vegetable- cook with seaweed to enhance minerals)
Lunch & Dinner
Soups (Pre-made or Amy's Organic Soups: www.amys.com)
Pizza (Amy's organic has a rice crusted spinach pizza that is dairy-free)
Fish with Steamed veggies and brown rice
Leafy green salad with steak fish or chicken
Mexican bowl: layer brown rice with veggies, salsa, guacamole, and black beans; add your choice of meat or fish as desired.
Fish or chicken fajitas- use spelt, corn or brown rice tortillas, same toppings as above with non-dairy cheese
Turkey burgers with Sweet potato or yam "French fries"
Stir-Fries (brown rice with veggies add tofu, chicken or beef)
Pasta-brown rice, quinoa, spaghetti squash or spelt with tomato sauce and turkey meatballs