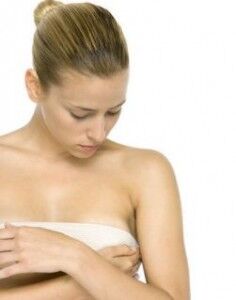 "My milk has just 'come in' and I'm engorged. My breasts are hard and they hurt. What should I do? How long will this last?"
Most moms feel some breast fullness or swelling in the early days of breastfeeding. It's a sign that the breasts are gearing up to feed a hungry baby. This fullness usually begins around day 3 or 4 postpartum and is often referred to as "the milk coming in." But it is not just milk. Much of the swelling is due to water, blood and lymphatic fluid and only lasts 24-48-hours.
When babies breastfeed early (from birth) and often in the first few days, the swelling may not be so dramatic. Moms whose babies are breastfeeding well and frequently sometimes barely notice the normal breast changes that portend an ample supply of milk. When babies are restricted access to the breast, or are not breastfeeding well, the normal growth of the breasts may feel sudden and uncomfortable.
When the breasts are very firm, the baby may have a hard time latching on to breastfeed. Heat and massage encourages milk to flow—making the breasts a little softer. (A sock filled with aromatic raw rice, zapped in the microwave for 1 minute feels great!) Try gentle circles around the areola to soften the area enough for baby to grasp the breast. Cold compresses between feedings can help relieve the swelling.
If the swelling is severe or persists for more than a few days, contact your health care provider or lactation consultant.
Written by Renee Beebe, M.Ed., IBCLC. Renee is a lactation consultant in private practice in Seattle, Washington. She is available for home/hospital visits and phone consultations. Renee can be reached at www.second9months.com