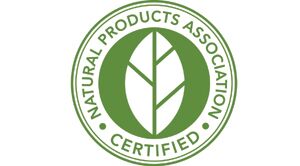 Without a doubt, it's best to use the most natural products whenever possible. Some of us become even more inspired to be "chemical free" when we start thinking about bringing a baby on board. While reading The Complete Organic Pregnancy I learned we can to see how our makeup bag rates and look up individual beauty products at the Environmental Working Group or the Campaign for Safe Cosmetics. Read labels to determine whether your beauty products contain any of the following:
Antibacterials- can actually create drug resistant bacterias
Coal Tar- found in makeup and hair dyes believed to cause cancer
Diethanolamine (DEA)- a carcinogen found in shampoos and other products
Ethoxylates- toxic petroleum derived surfatants, labelled as "PEG", followed by a number
Formaldehyde- found in cosmetics including mascaras and nail polishes and can be absorbed through the nails and the skin. Often hidden in the following ingredients quaternium-15, DMDM hydantain and diazolidinyl urea
Glycol Ethers- most often found in deodorant to perfume and may be reproductive hazards. Glycol Ethers are in the following ingredients: methyl, DPGME, EGME, EGPE, EGEE, DEGBE, and PGME
Metals: Lead and Mercury- known to disrupt the nervous system, brain and hormones. Lead acetate is found in makeup and hair dye; mercury is used as a preservative in makeup
Parabens (methyl-, ethyl-, butyl-, and propylparaben)- used as preservatives for many cosmetics. Evidence has shown that parabens may mimic estrogen and disrupt hormones. Currently banned in Europe but regulation by the FDA is being challenged due to findings of intact parabens in breast tumors
Petrolatum- Found in cosmetics, lipsticks, creams, jelly and eye shadows. Petrolatum can cause allergic reactions and stop the skin from breathing
Phenylenediamine (PPD)- found in hair dye and thought to cause skin and respiratory irritations
Phthalate (diethyl, diethyl hexyl, dibutyl phthalate)- a toxic petroleum implicated in sexual maturation of girls and boys. Found in plastics, nail polish, hair sprays, gels, sprays and lotions
Silicones (Si-, Tri-, Dimethicone)- silicone is made with synthetic carriers like butl glycol and are best to avoid.
Sodium Lauryl Sulfate (SLS)- is under further investigation and thus you might want to avoid. Found in shampoo, bubble bath and toothpaste.
Toluene- in extreme amounts has shown to create liver damage. Found in nail polish, it is a skin irritant and can harm the respiratory tract.
Source: The Complete Organic Pregnancyby Deidre Dolan and Alexandra Zissu pages 77-79