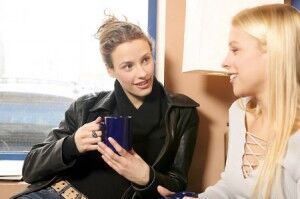 The doula looks at the family as a whole entity. Her perspective is, "What is going to help this new family with their new addition and also make the postpartum time the least chaotic as possible?"
Remember, this is a new world for the family. They instantly need to incorporate a new little member. How do they do this? The doula will make suggestions in a non-threatening way including hands-on teaching, help with lactation, and many more things.
The other thing a doula does is to support and empower this new family. Since the doula is not a relative she will see things from the outside and will offer non-threatening suggestions. In my practice there have been many times where the new mother would not listen to her own mother or mother-in-law but would listen to me.
For example, one client had postpartum depression. In talking to the new mom she said that she felt unappreciated by her husband. I asked her what would make her feel better? She replied that if he would kiss her before he left for work in the morning it would "make her day"! I suggested that to him. The next morning he gave her a "tango drop" and a big kiss. That is all she needed to help her through the day with a newborn!
My job was to get the family on track and I did that listening and taking action on what I heard.
To find out about my services, please visit my website at www.janmartinka.com. Feel free to write me with any (non-medical) birth or postpartum questions to get a doula's perspective.