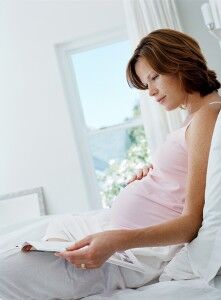 Managing your weight on bed rest is a three fold process that involves a close look at your relaxation habits, physical activity and what you are eating.
1. Though it may seem like bed rest would imply restfulness and relaxation, the true experience can be anything but stress relieving. Many women feel contained, restless and impatient when they are unable to go about their daily activities. Training oneself to consciously relax involves introducing activities that truly bring you a sense of peace and calm such as meditation, deep belly breathing, uplifting reading and getting adequate rest. When the nervous system is able to relax, we can manage our weight with greater ease by becoming more mindful of our cravings. Emotions play a big role in directing what we put in our mouths, so relaxation is a great place to start to set the stage for moderating weight gain.
2. Physical activity may also seem contradictory when one talks about bed rest, but there are in fact many stretches and gentle movements that can be incorporated. Changing your concept of exercise is important and you may consider trying different yoga, tai chi and qi gong videos and zoning in on the floor postures. Of course videos that specialize in bed rest like The bedrest fitness dvd are ideal because all of the exercises are streamlined so you won't have to improvise. The key here is to get fresh blood flow and oxygen through all the organs which is essential for preventing blood clots, maintaining weight and managing your mood. The feel good endorphins are essential for every aspect of our well being and especially keeping your spirits up.
3. Finally, it is important to eat a colorful nutrient rich diet. So often, I talk to women who are feeling a little down about being on bed rest and the first thing they reach for are "treats" usually in the form of simple carbohydrates and sugary sweets. While this may solve the blues temporarily, it creates a vicious cycle where you need more and more "treats" to boost your serotonin. They key here is to eat small and frequent protein, carbohydrate balanced meals and snacks throughout the day to moderate your blood sugar levels, keeping your insulin levels, mood and weight gain stable. By choosing colorful fruits and vegetables, whole grains and organic protein sources you are giving your body the nutrients it needs. It's also important to treat yourself from time to time to avoid the feeling of restriction and the potential of bingeing. I would recommend stocking your fridge full of healthy foods to avoid too much temptation and focusing on the delicious healthful alternatives.