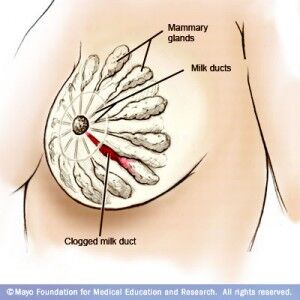 My friend Maran recently had her fourth baby (she amazes me) and on day two ended up with a blocked milk duct. When she called and asked what to do, I reached out to some of my favorite experts. First I called Randine Lewis who told me simply: hot compresses. With a little more research into
Susun Weed's
Book:
Wise Women Herbal for the Childbearing Year
, I learned of three options for how to do this:
1. Run a sink full of hot water. Bend over and put your breasts in the sink, massaging down from the back of the breast.
2. Put comfrey leaves in your hot compress (fresh or dry) to help encourage the milk flow and unblock tubes.
3. Soak breast in slippery marshmallow root. Steep the marshmallow root overnight in a half a gallon on boiling water. Reheat the infusion, pour into a sink and soak breasts until the infusion cools.
She also recommends continuing to nurse, cautiously because it can be quite sore and inflamed, to ensure milk supply maintains (once every hour) and getting adequate rest. As you regenerate with a good nights rest, it's quite possible that milk duct will become unblocked overnight.
Source: Weed, Susun. Wise Women Herbal for the Childbearing Year, page 86-88